About Jim & Louise
The duet singing of Jim and Louise Mintun brings freshness and vitality to an Americana-mix of old-style bluegrass, early country and well-loved western music. A vocal duet since the early 1990's, the two are inspired by the music of the Louvin Brothers, the Stanley Brothers, and the Sons of the Pioneers – along with a little Hank and Merle thrown in for good measure.
Their material is filled with energy, guts, heartache, joy and sorrow – along with a good murder ballad or two. Their own songwriting is strongly flavored by tradition, and explores small slices of life, as well as the larger themes of love and loss.

The high, lonesome sound of Jim and Louise's duet singing is complimented by their sparse dobro-and-guitar approach to instrumentation. Loud and raucous or sweet and tender, the impassioned dobro slide and driving guitar rhythms bring their songs to life in a gritty and powerful way.
For Jim and Louise, each song is a story to tell, and an audience will experience warm ballads, fiery tunes, and a whisper of sagebrush and trail dust.

---
About Jim

Five-time winner of Dobro Player of the Year honors from the Northern California Bluegrass Society, Jim Mintun has been playing bluegrass resophonic guitar for nearly 40 years, and loves it just as much as he did way back when.
A commanding singer with an extraordinary range, Jim has several recordings and musical projects to his credit. Jim is endlessly inventive, vocally and on his 1930's Dobro, and he's fearless in his approach to both.
When he's not nailing down a reverse slant chord or working out a tricky baritone, Jim is a woodworker, craftsman, graphic designer and handyman, and keeps the Mintun homestead up and running.
---
About Louise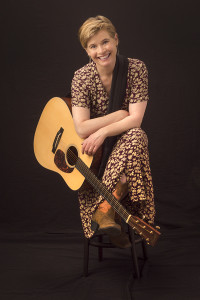 Louise Mintun grew up surrounded by music and her mother's singing in the kitchen, and can't remember a time when she wasn't learning a country song off the radio or a folksong out of The American Songbag.
While her first stringed instrument was the banjo her brother gave her for her birthday, Louise found that it was really hard to sing and play that thing at the same time. Now an award-winning upright bass player and authoritative guitarist, the steady pulse of her rhythm playing supports Jim's dobro and gives it something hearty to lean on.
In her spare time, Louise is learning how to sort a few cattle at local jackpots, and do a turn-back on the fence without eating dirt.